Camping is an immersive experience in the SCA as the event continues for typically the whole weekend. Friendships are forged around those campfires while food is shared, tales are told, and songs are sung.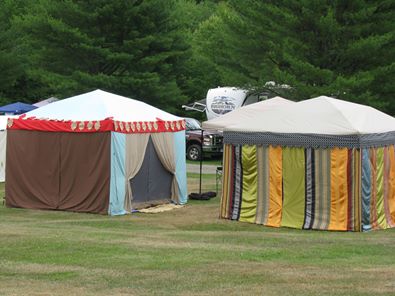 Other Activities you can experience while at an SCA camping event are classes, bardic performances, and various marshal activities from throwing weapons, to archery, to armoured fighting and fencing. There is often a common space inside the campground , and sometimes there will be court.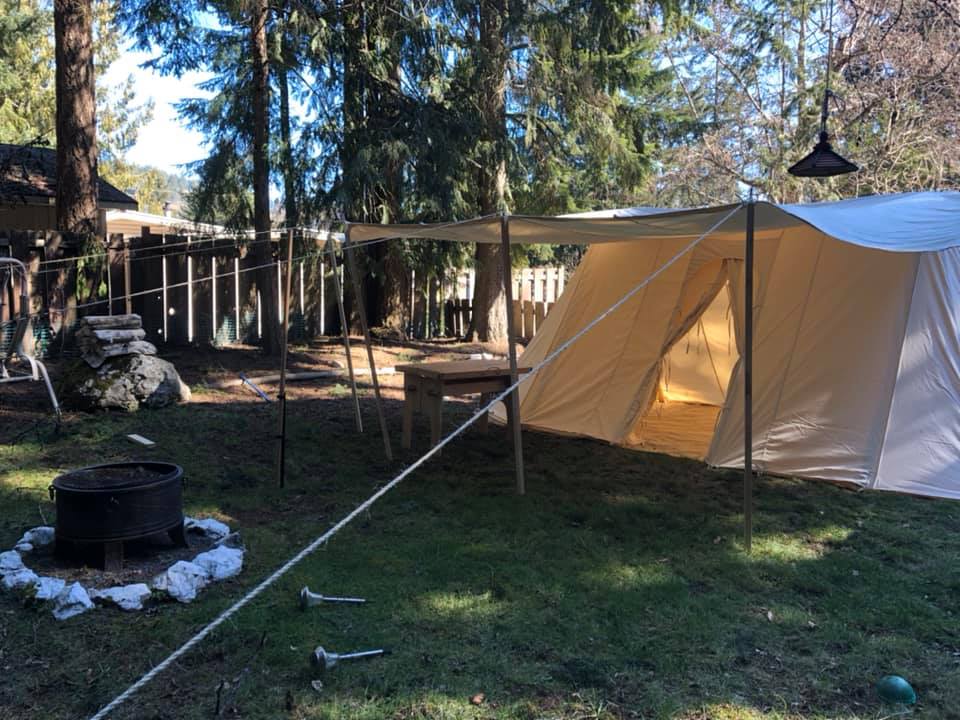 The Barony of Ruantallan typically has 3 camping events a year, but many camping events happen throughout the East Kingdom – most notably Pennsic and The Great North Eastern War.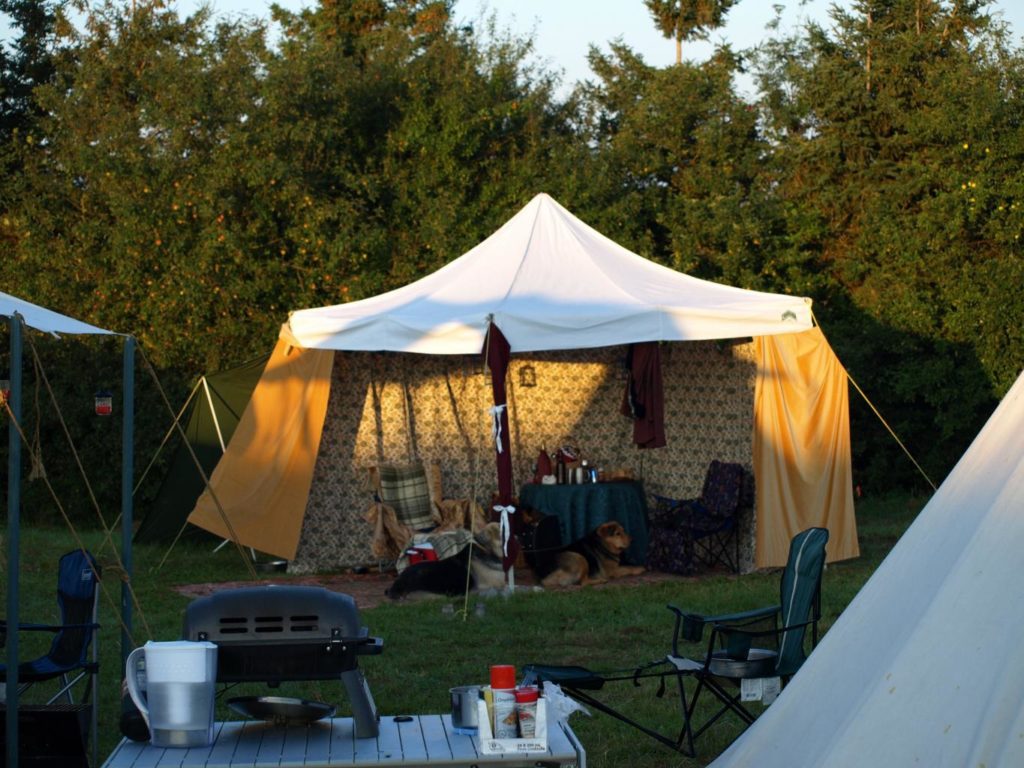 All camping events happen rain or shine, so it is best to be prepared.
When asked, people of the Barony had this camping advice:
Pack a good attitude! It may rain or it may be cold, make the best of it!
Avoid comparing gear, it is OK to use modern dear especially if it will keep you warm and dry
Bring a cooler, a camping stove, and plenty of food for yourself.
Bring rubber boots in case of wet weather, sunscreen and a hat in case of heat, a warm blanket or two to wrap yourself in for cold nights and sleeping
Rubbermaid totes will keep you garb and bedding from getting soaked and ruined.
Nights can be chilly and damp. Bring a heavy blanket or extra comforter to sleep on TOP of and put the air mattress on . It helps to insulate the damp cold coming up from the ground through the mattress.
Basic t tunics of cotton is great for in and around camp. A wool blanket can be cut with a head hole as a cape and can be used as extra outer layer or in bed if a colder night.
Tapestries and carpets go a long way to create atmosphere in a regular tent. No matter what you are using, modern or period, this is your home while you are away. Be comfortable and set it up in a way that makes you happy.
The best way to make new friends is to wander from encampment to encampment with food or drink.
Have Fun